A New Adventure: Cohabitating with Shakespeare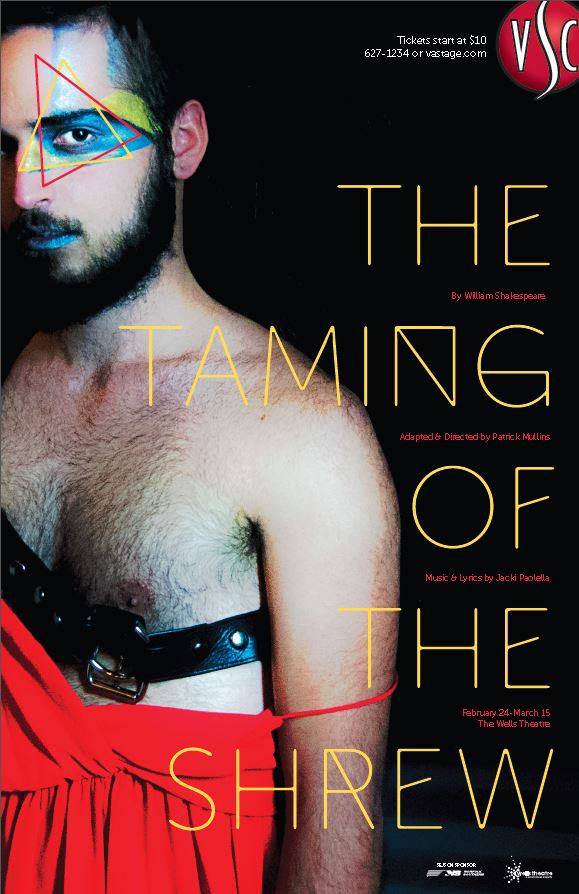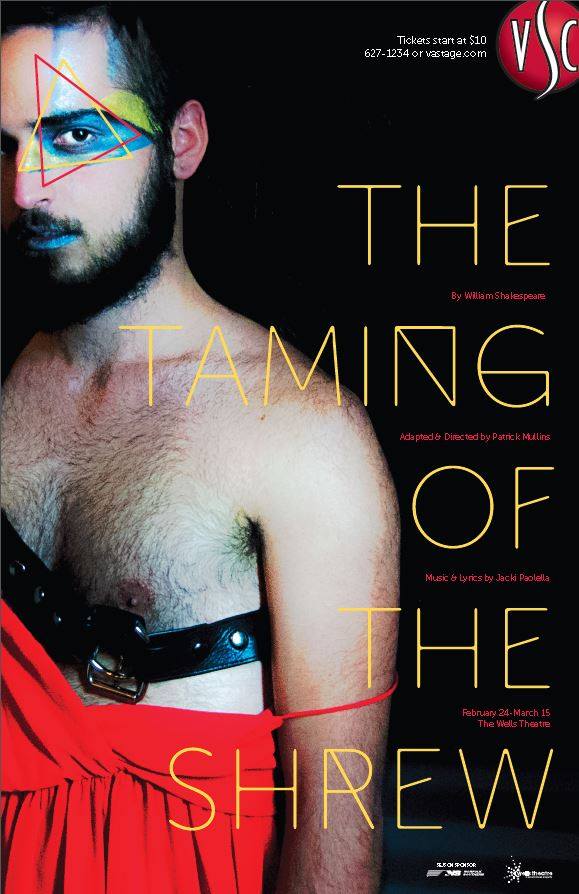 Well, I've a new adventure to report: I'm cohabitating. And with Shakespeare, no less!
Oh, wait -- I must make a slight amendment to that assertion. I'm actually "cohorting," or, more accurately still, I'm serving for approximately the next six weeks as a Community Cohort for Virginia Stage Company's production of "Taming of the Shrew," which essentially means that I'm one of several members of the community who, in exchange for the expectation that we'll pen some posts pertinent to the experience, have been furnished access normally reserved for cast and crew -- think rehearsals and the like.
While I realize that cohabitating with a deceased playwright of fame might well make for a more salacious story, this one nonetheless remains worthy of remark. And I can assure you that I did not endeavor lightly to go to bed with Shakespeare, as it were (even metaphorically), inasmuch as I questioned how effectively my brain might process the syntax of a production based on the famous bard's work. Indeed, no matter how much my elegant and refined junior high/high school English teacher tried to instill a love of Shakespeare, it just didn't quite take root within me.
That said, I went into this endeavor with a reasonable idea that the production would be an adaptation intended to shake things up a bit. In fact, there's even an invigorating bit of defiance evident in the hashtag the marketing team has chosen for use in conjunction with the promotion of this play's run, that being #wontbetamed.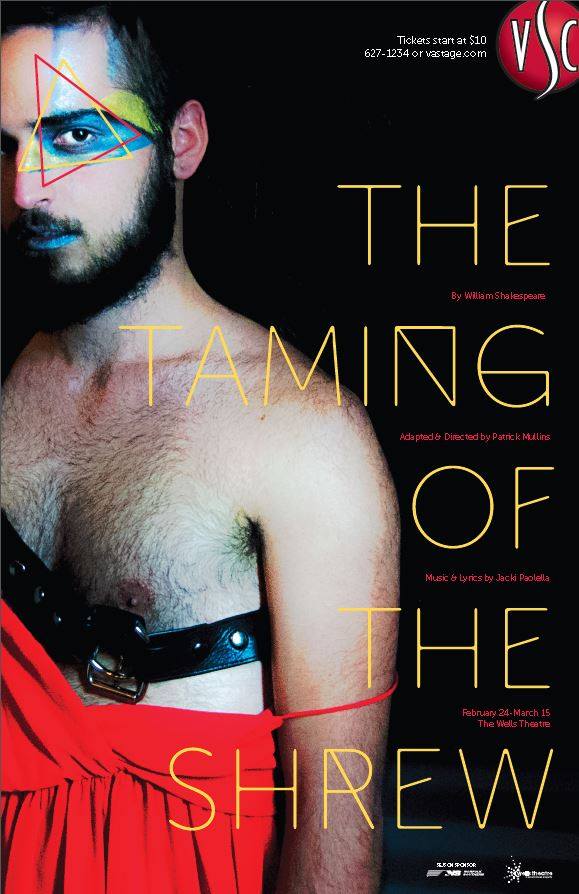 'Taming of the Shrew' | Promotional image courtesy of Virginia Stage Company
Based on remarks made on Tuesday at the meet and greet for the cast and crew, I think it's fair to say that one of the interests of director Patrick Mullins is in prompting those who attend this performance to reflect anew upon gender roles, gender performance, and the relationship between the two. Thus, the hashtag seems apropos.
Certainly, I'm customarily in favor of efforts to encourage such reflection, considering its potential to broaden conceptualizations attached to gender, thereby expanding the avenues of freedom in the personal and professional lives of men, women, and those who may feel that neither of those words is quite reflective of how they identify. In my worldview, the best art helps to foster positive change, and I'd include in that category productions that encourage such exercises of thought.
That said, though, an undercurrent of encouraging a more contemporary reflection on gender and gender roles is certainly not where I anticipate the modernity of this production coming to a stop. Though I've yet to see more than a glimpse of the costumes by way of promotional photos, and have yet to experience the music apart from a read-through of some of the lyrics (which were written by well-regarded local Jacki Paolella), one can expect modern treatments of those, as well, to be complemented by a set design one likely would not associate with a Shakespearean work.
Of course, apart from the captivating electricity in the room during Tuesday evening's cast and crew meet and greet, one of the things that stood out to me was Mr. Mullins' remarks on what he thought Shakespeare might think of many of the present-day productions of his work. While I'm heavily paraphrasing, as I was sipping white wine, not taking notes, he suggested Shakespeare would be baffled by the restraint of the audiences that typically prevails in productions of his plays, commenting that he likely would wonder why no one was up and about getting beers, throwing fruit at the stage to register an opinion, or milling about and chatting. In other words, "Where's the party?"
Of course, if you've attended one of Virginia Stage Company's "Uncorked" events, you're aware that VSC knows how to throw a party and that there tends to be a raucousness of the sort one might imagine Shakespeare appreciating (minus the fruit projectiles). Considering my appreciation for that spirit, I noted with interest that the plan for this production is to extend the set design somewhat beyond the stage and into a portion of the auditorium, which suggests to me a more immersive experience. Further, the intent for this production is apparently to locate the bar not in the lobby, as is customary at the Wells, but actually within the auditorium. To the mind of a theater layperson such as myself, details such as these would seem to possess the potential to boost the factors of liveliness and merriment, and amplify audience engagement.
While I would imagine that some of these details are subject to change as rehearsals, design, and build-out continue, one should "be not afeard" that this is a traditional Shakespearean production that's imbued with quietude and reserve. Indeed, this is one on which you might want to keep an eye. And while you're at it, if you attend, keep an eye on the plaster figures in the auditorium of the Wells Theatre, for perhaps you might see one of them raise an eyebrow in quizzical surprise.